Our work / case study: co-designing innovation
Co-designing a new way to start a conversation
Client: VTMH, St Vincent's Health Australia
Tasks: client segmentation, value proposition design, participatory research, prototyping, and digital platform co-design
Established in 1989 within the Victorian Government, the Victorian Transcultural Mental Health (VTMH) service is a state-wide initiative now operating under St Vincent's Health Australia. Tasked with helping Victoria's mental health services and systems make a difference for Victoria's diverse communities, the VTMH engaged Practical Visionaries to design a strategy to help build new relationships and create pathways to its services.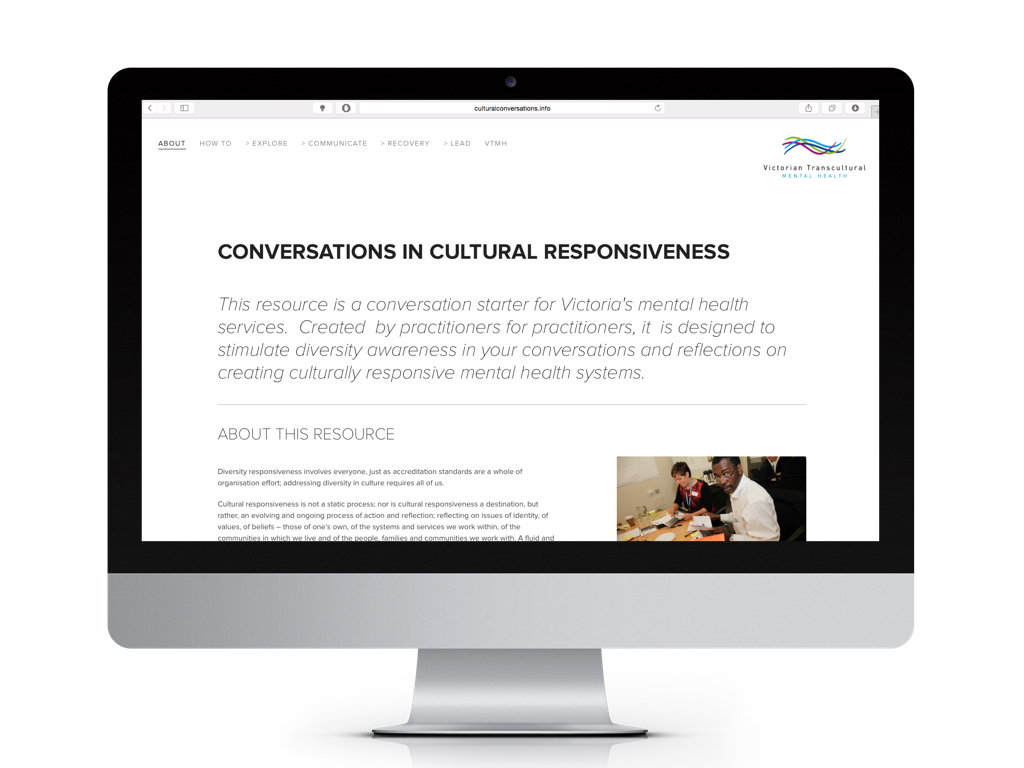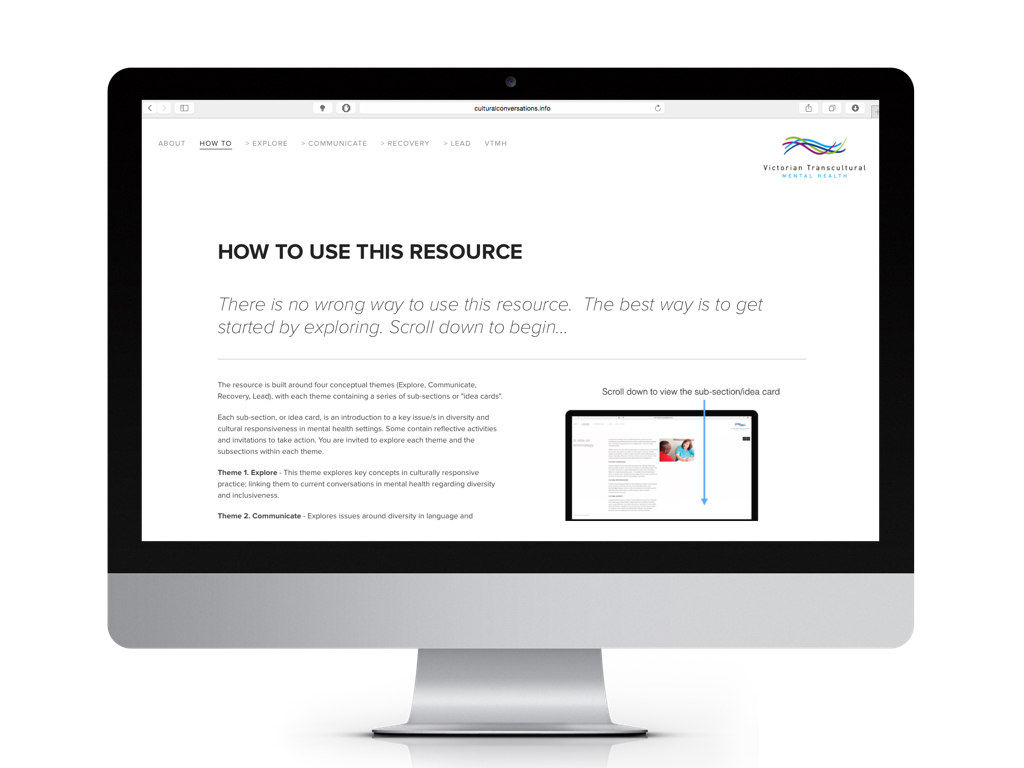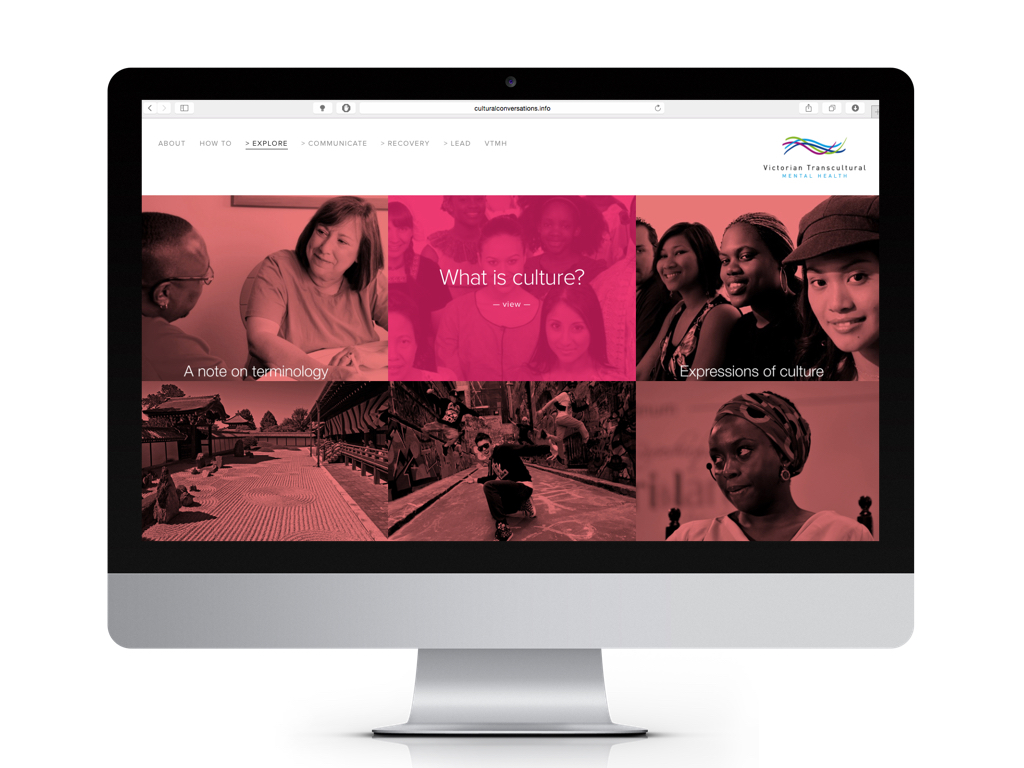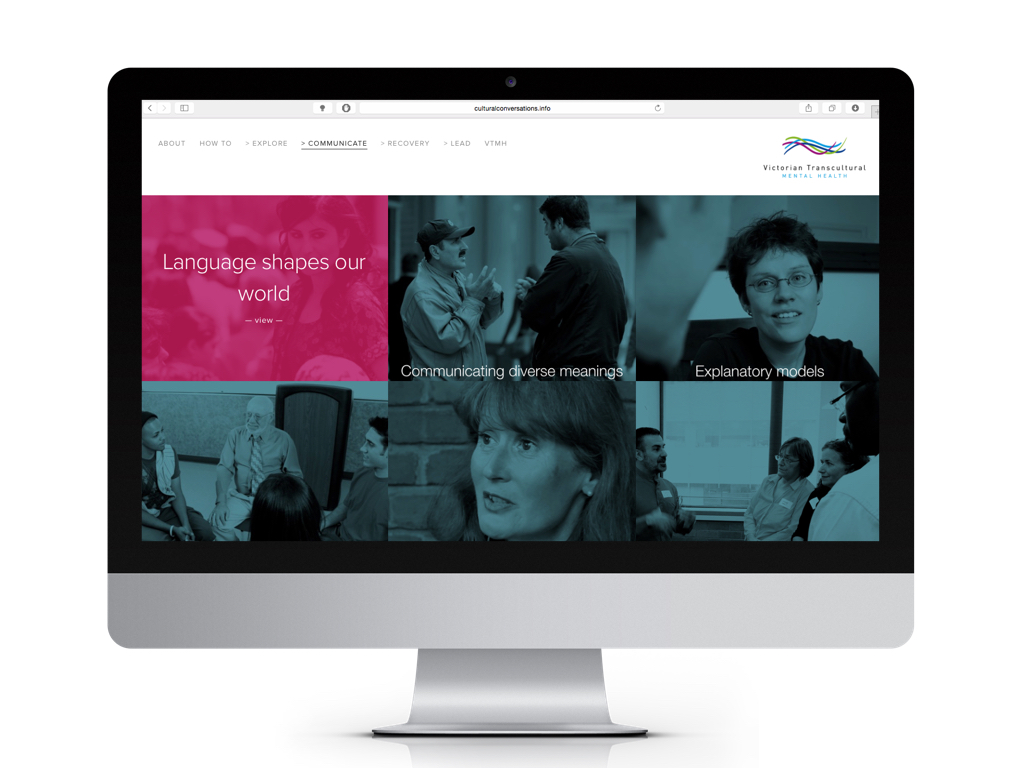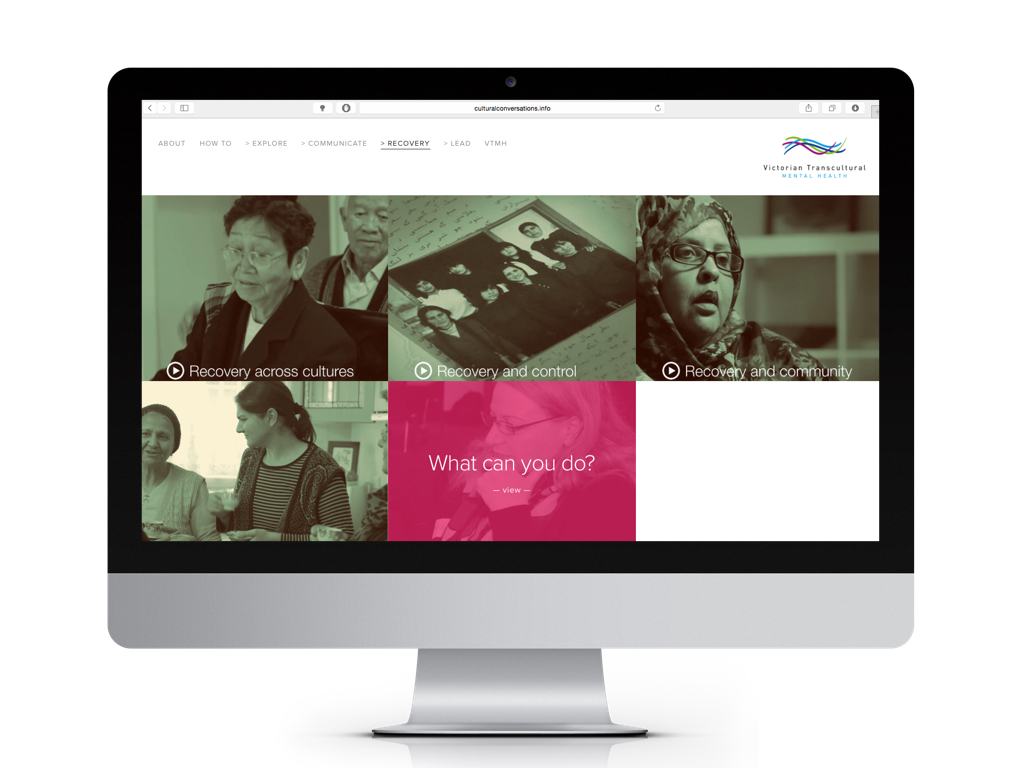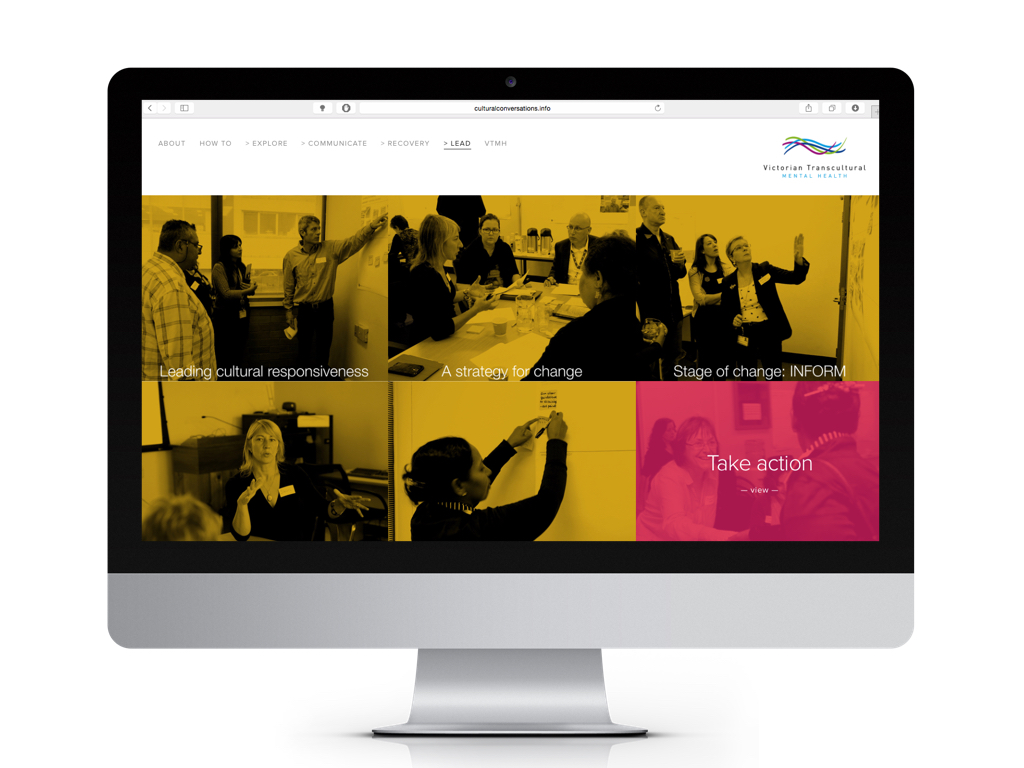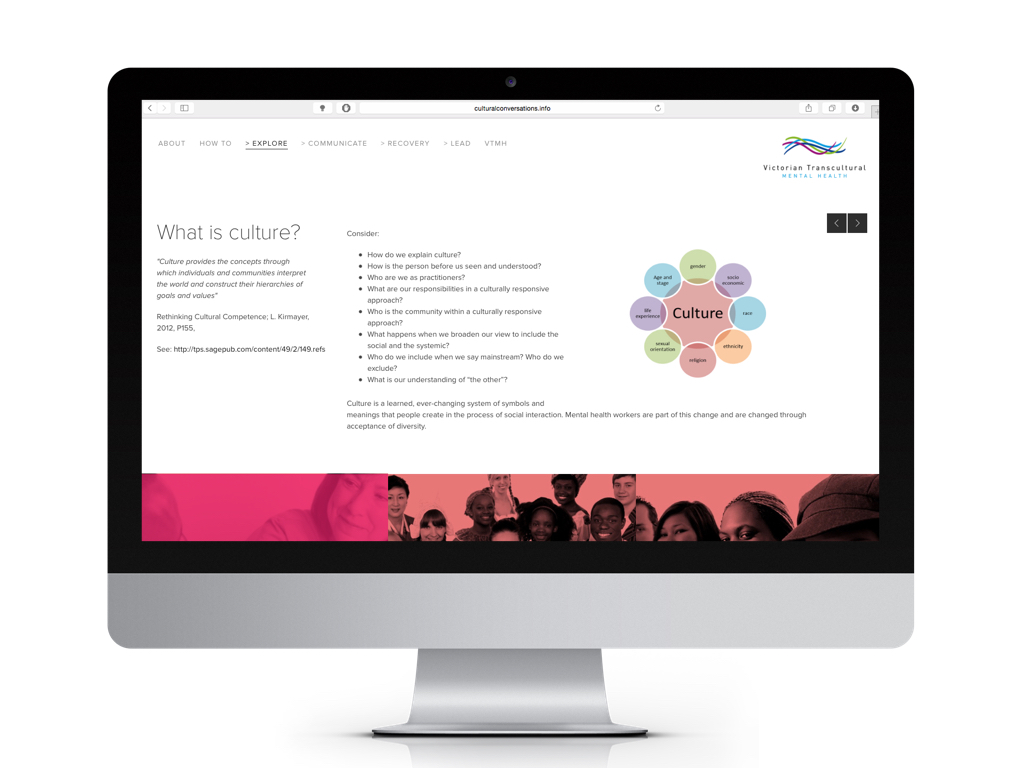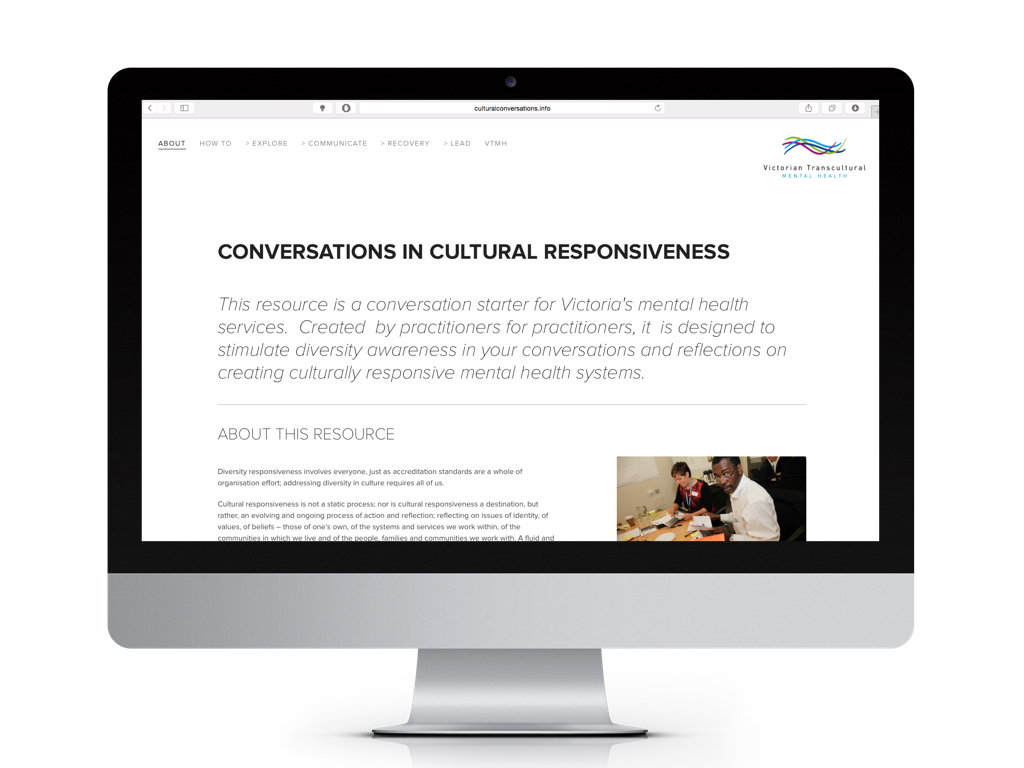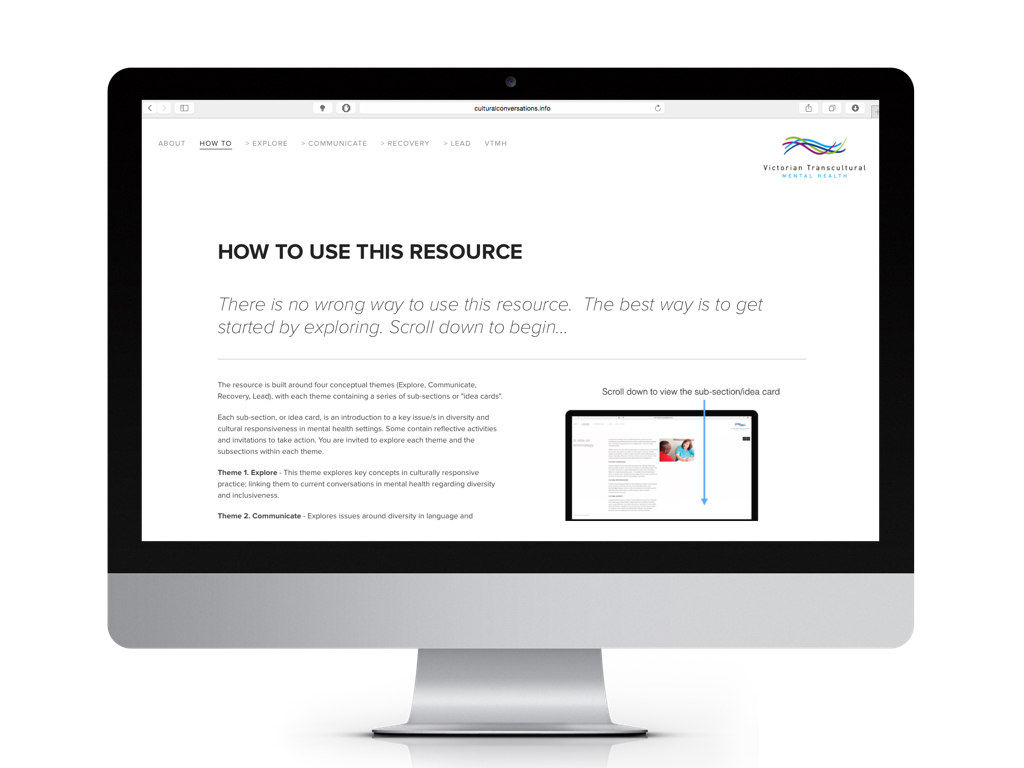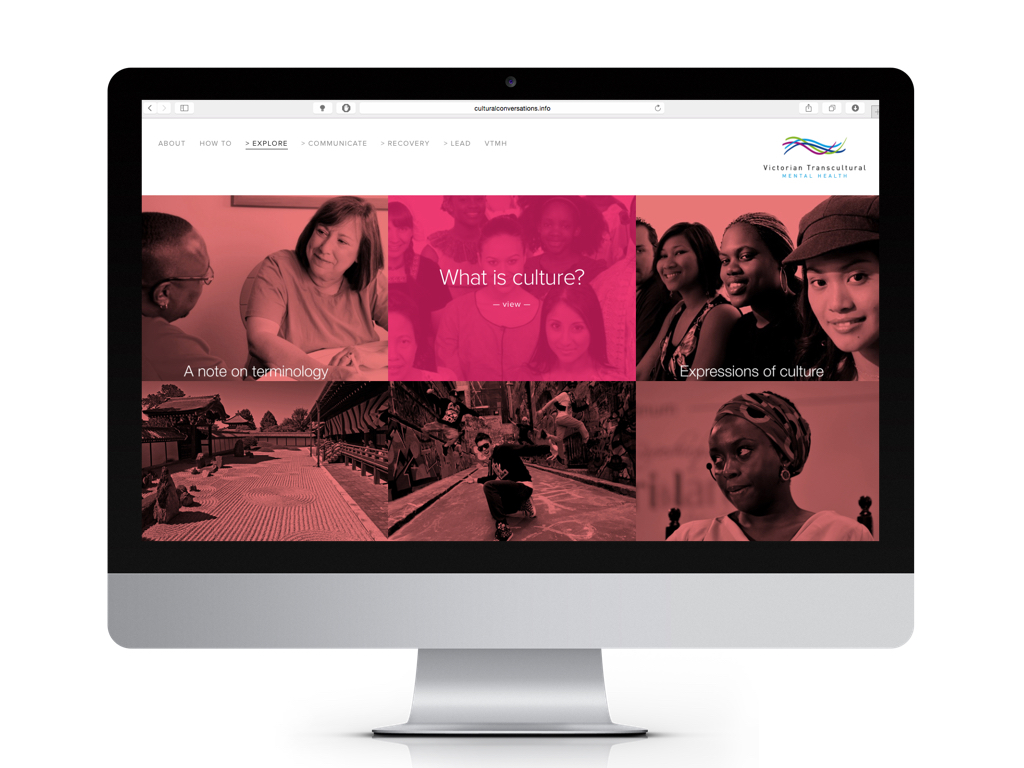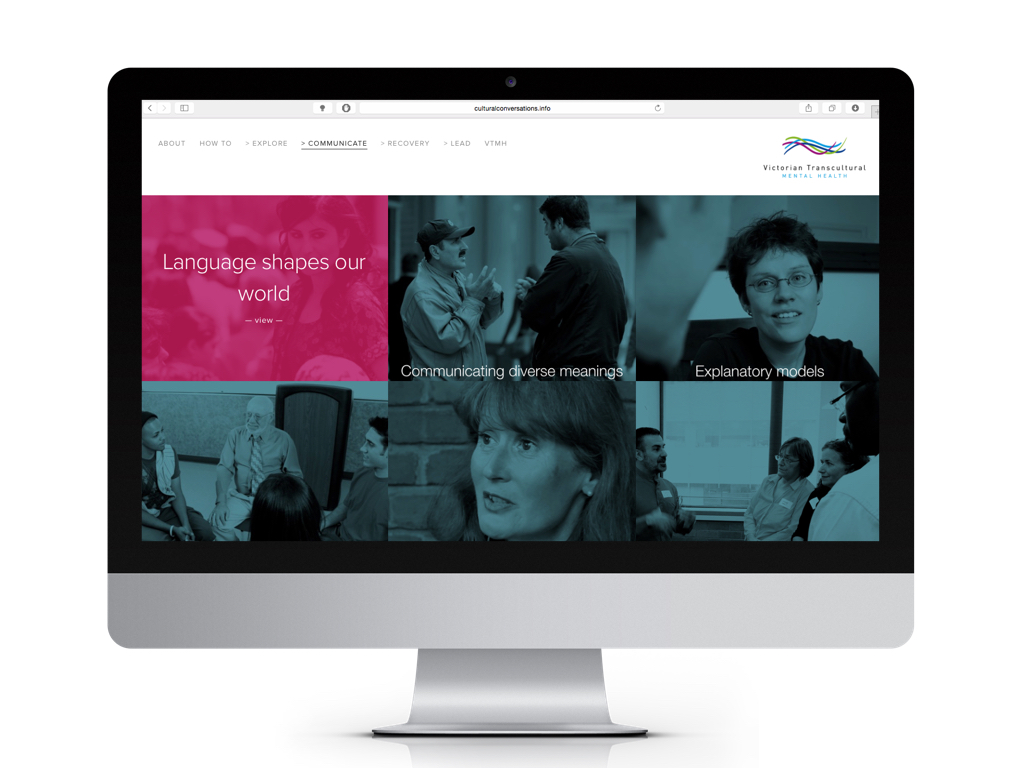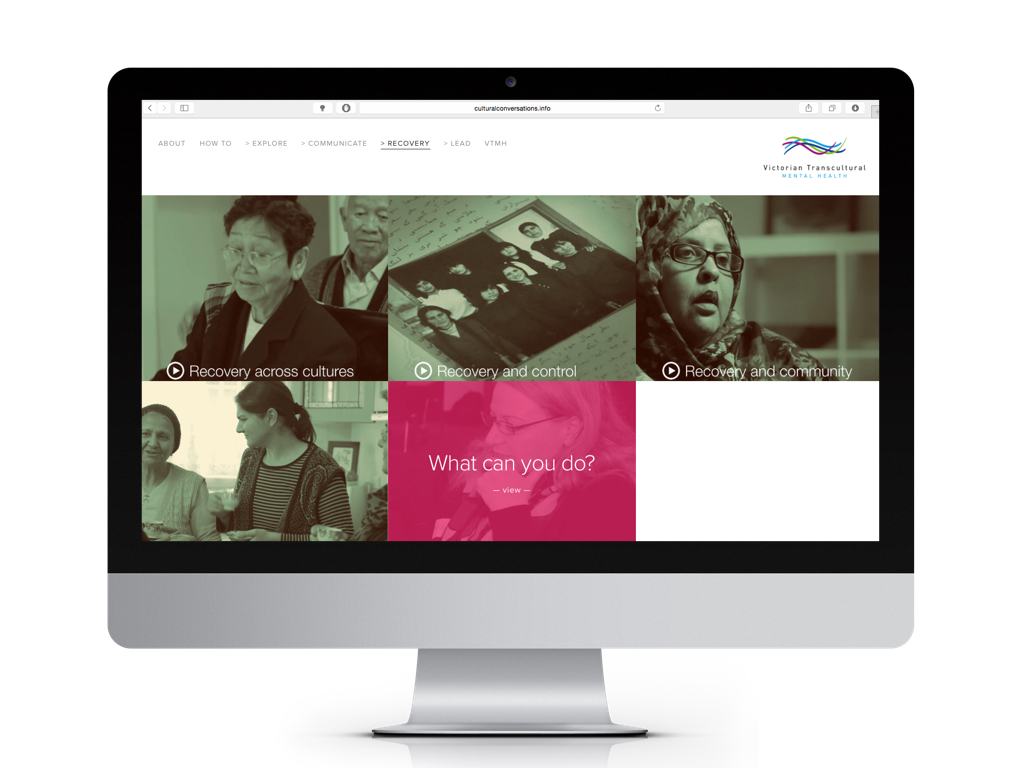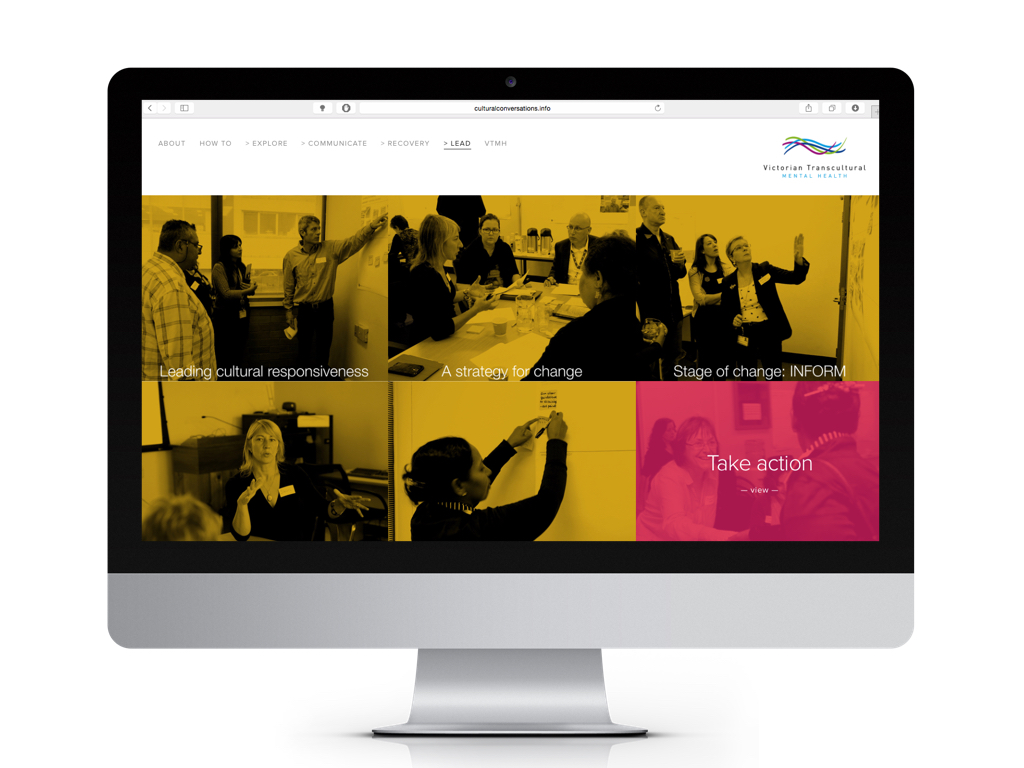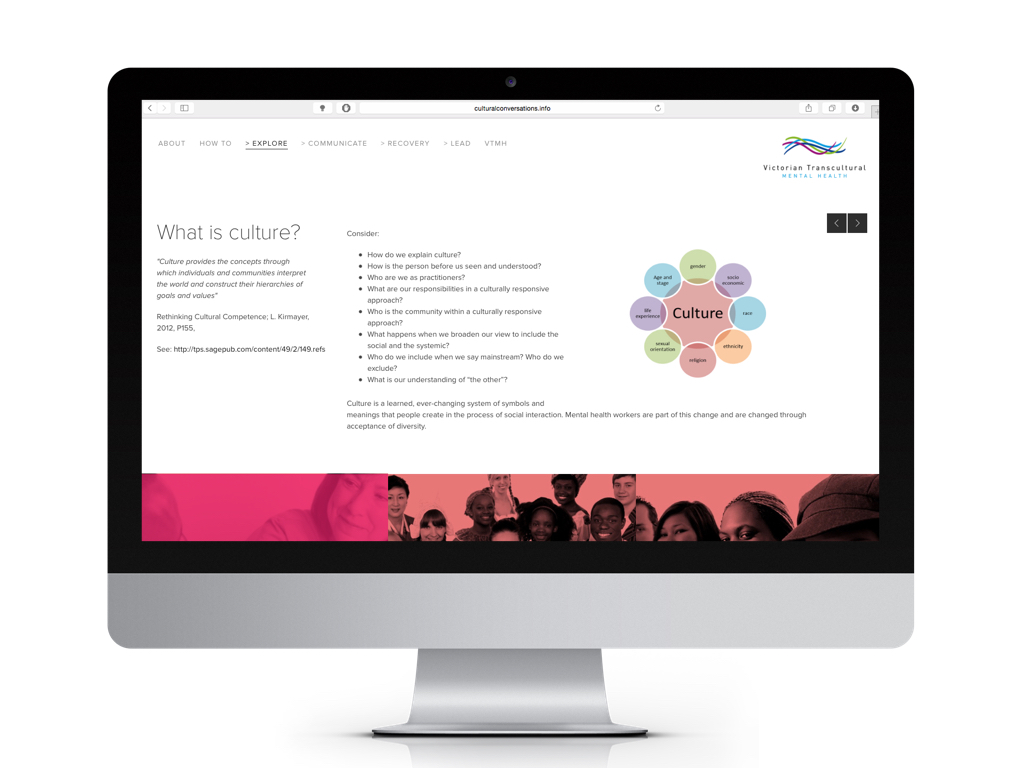 Our original brief was to help design 3 manuals around cultural responsiveness to support Victoria's mental health services with their work with diverse communities. Yet we wondered if there was a different way, especially if we started with the end-user. So we started by asking "Why?" and "For whom?".
We asked why... and for whom?
We took a deep dive with staff from VTMH to understand what they stood for and wanted to achieve (their values, vision and mission); what they were good at doing/delivering; and importantly, why they wanted to create new resources.
Our process meant that we were able to develop a shared vision of "why" across the team. This process also helped uncover some of the deeper motivations towards creating the new resources. We discovered that one of the biggest motivators was to build relationships with VTMH's key stakeholders who weren't getting to their front door. These deeper insights helped ensure that the project was designed around those motivations, rather than around what was familiar or traditionally done.
Market segmentation and value proposition design
To help understand how VTMH could create value for its important stakeholders, we first had to clarify who VTMH needed to target and why. We segmented a range of potential "customers" for VTMH's offerings. We then drilled down to a targeted few in order to maximise the impact and value of limited resources.
We drew from Osterwalder et al's Value Proposition Canvas to identify what problem scenarios were important to those customers (or end-users); what jobs they were trying to accomplish and how those could be improved. This analysis helped VTMH work towards better product-market fit, resulting in a project pivot (from the original idea of 3 manuals) to something that was: shareable; easy to access and digest; and importantly, something that helped VTMH create relationships and start conversations.
We co-designed with experts
We are firm believers that end-users are the experts in their own lived (personal and professional) experiences. We therefore co-design with end-users to ensure that the end-result is contextually relevant, meaningful and helps make a difference in their lives.
We worked with VTMH to bring together various experts from a range of agencies (see below), including those who were likely end-users and those who could provide valuable content and strategic expertise, to help co-design the end resource and identify pathway channels and strategies to engage end-users with the final product.
Through this process we were able to test, validate, pivot, and further build on everyone's ideas. From concept sketches to Keynote mock-ups, we created and played with a range of ideas until we came across Nancy Duarte's Slidedocs concept. We immediately saw the value of creating card-based, bite-sized, chunks of information for an end-user group that was busy making a difference, yet time-poor. We designed a framework to chunk information so that it could be quickly digested, yet still be meaningful, valuable and trigger further action.